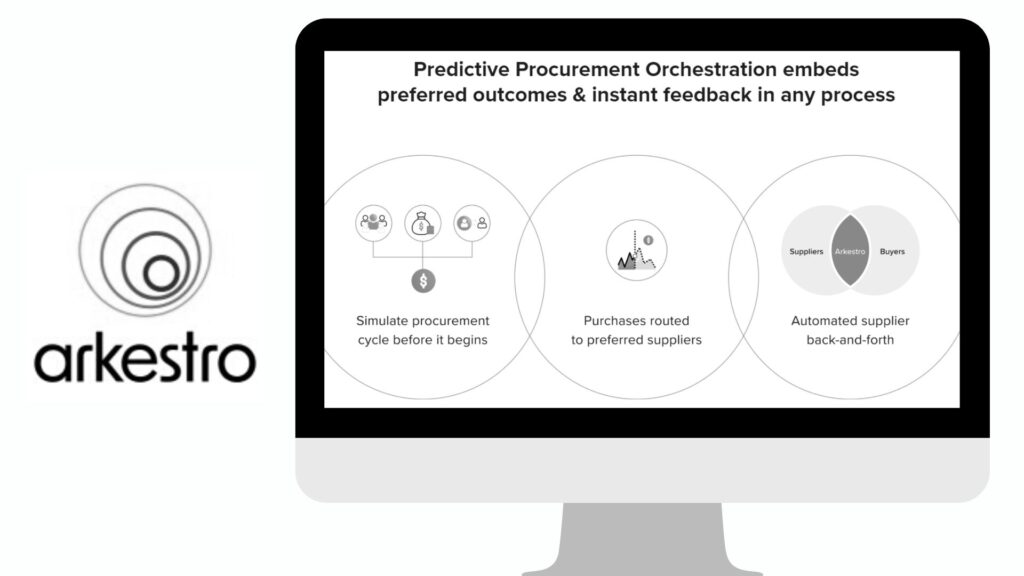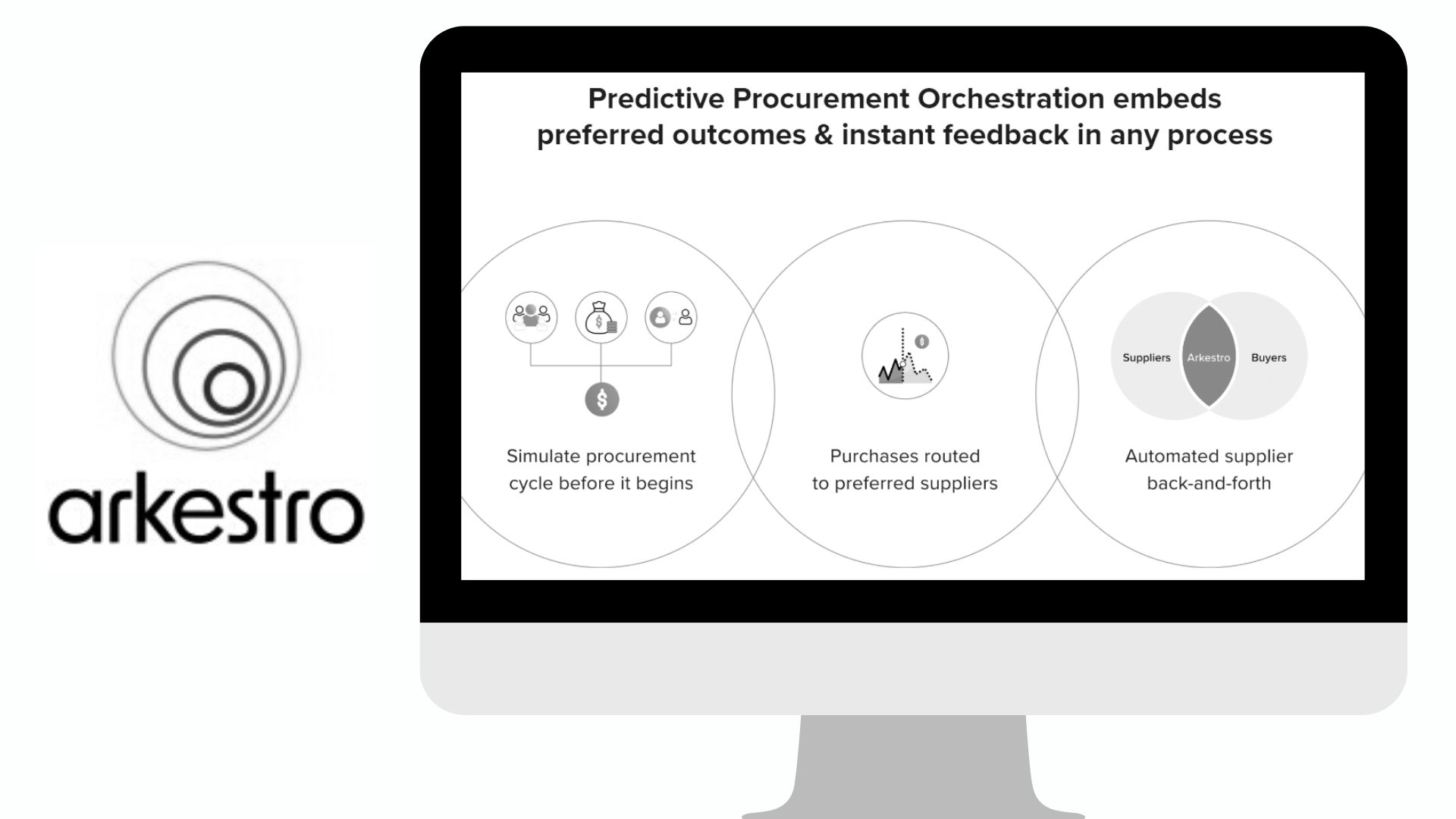 Predictive Procurement and Why it Matters.
In a world of growing supply chain issues and just-in-time production, buying supplies and services to run a business is becoming a difficult task for the entrepreneurs we train everyday. 
For the most part, we still utilize email, spreadsheets, and legacy tools to approach procurement. While these methods may be sufficient in assuring a company is meeting consumer demand, it ignores the negotiation and relationship aspects necessary to optimize this draining process.
So, what if there was a way to put more sophisticated technology to work on this problem? 
What if we could stimulate the procurement process before it begins?
What if entrepreneurs were able to pick suppliers from a list of preferred providers offering the right amount at the best price?
This is made possible with Arkestro, which uses automation and intelligence to find the best price automatically. This self-negotiating system works with a list of global suppliers to help customers find the right ones by suggesting pricing and commercial terms to all parties involved.
However, coordinating supplier agreements comes down to much more than filling orders or getting a great price. 
In the words of Arkestro's co-founder and CEO Edmund Zagorin, "it's not about getting too few or too many suppliers. It's about understanding what meaningful optionality is…we describe that as having meaningful choices in your supplier network, and having the data to understand the business costs and benefits of each choice, and then being able to select the optimal choice of those that are available to you for each part, and really for each purchase order."
The company refers to this as: predictive procurement orchestration. Arkestors's behavioral science, game theory and machine learning help customers to predict and win faster value in every aspect of addressable spend.
Suppliers get faster purchase orders, procurement gets faster savings, and businesses ultimately get the goods and services they need to please their customers.
As one of our cohort 4 start-ups, Arkestro has made astounding progress towards their mission to amplify the impact of procurement's influence and has experienced significant organic growth with top enterprises leveraging their technology. 
The steps Arkestro has made since graduating the Ocean Accelerator Program in 2018 continues to amaze us, which is why we are ecstatic to announce their $26 million raise in Series A funding to keep growing their platform.
The round was led by NEA, Construct, Koch Disruptive Technologies (KDT) and Four More Capital, with participation from seed investors Cervin, Correlation, El Cap, Forum, Illuminate and Tenacity.
This coalition of investors recognize the importance of cost-saving on everyday purchasing and sourcing cycles just as we have learned by working with entrepreneurs daily. Navigating these waters is no easy feat, but with Arkestro it is easier than ever to reach fast supplier agreements. 
To learn more about how Arkestro's platform works, make sure to check out their website.
Interested in meeting more OCEAN Accelerator alumni? Get to know the recent alumni of OCEAN's 8th cohort and check out our past cohorts.