Discount code confirmed. 🙌
Use code GET10OFF to save 10% on your registration for Genesis.
Genesis Entrepreneurship Training
Launch your new business without losing your soul.
Genesis is a 9-week digital program focused on training early-stage entrepreneurs. You will learn simple and practical tools to evaluate your business concept, create a business model, and build a plan for launch, all for $499. 
Here's what you can expect throughout your 9 weeks of entrepreneurship training.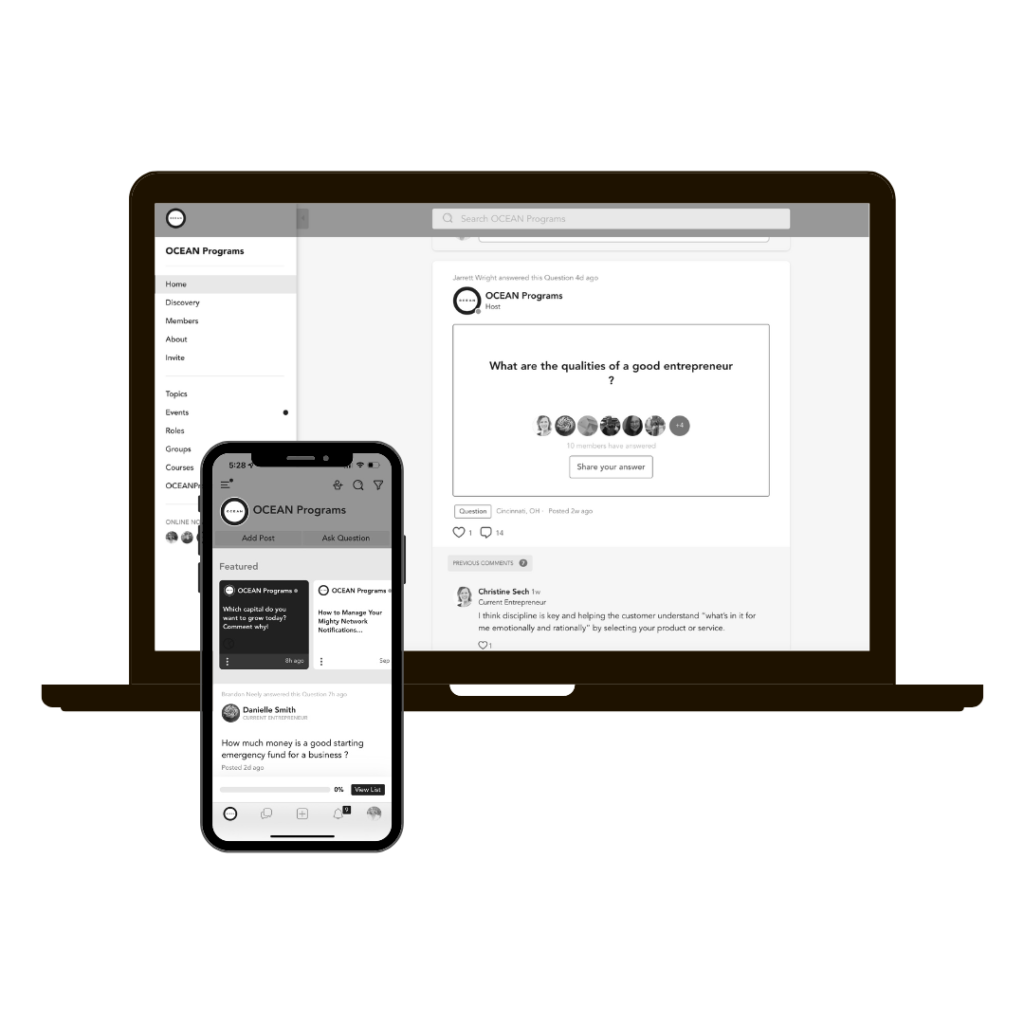 Practical Training in a Global Community
Genesis cohorts include entrepreneurs from all around the world! 
What Other Entrepreneurs Have Learned Through Genesis
"The tools given through the OCEAN course—worksheets, charts, forming a mission statement, etc.—helped very much and I have referred to them in my processes. I've also continued to further my education and business experiences with mentors."
"The community aspect was a big part of my decision to sign up for Genesis. Getting to bounce ideas off my cohort and see that they were struggling with the same things I was struggling with and helping each other through that stuff—that was the best part of it."
"I was already an established entrepreneur and I just didn't think it was for me…but there's always something you can learn. Genesis reinforced practices I was already doing and gave me new ideas. If you are in the beginning stages of your entrepreneurship, I would wholeheartedly say definitely this is the program for you!"
"What Genesis introduced me to is how to determine if I can make this into a business—at least in terms of unit profitability."
Called To Create

Community, Work, Your Why, First Fruit
Your Customer
& The Problem
Jesus the Builder, Business Model Canvas, Customer, Problem & Testing
Solutions & Value

Resources, Solutions & Benefits, UVP, Advantage, Elevator Pitch
Channels & Marketing

Message, Marketing, Selling, Channels, Cost
Financial Capital


Spiritual Capital, Costs, Price, Break-Even, Cash Flow
People & Systems

Sustainable Rhythms, Structure, Accounting, Key Metrics
Funding & Moving Forward


Leadership, Goals, Action Plans, Funding
Go-To-Market & Operations


Impact, GTM Plan, Operations, Big Pitch
There's no better time to get your new business off the ground for $499.
Interested in Genesis but $499 isn't in budget? Don't let cost hold you back! See if you quality for a scholarship.
Entrepreneur Readiness Workbook
Thinking of launching a new side-hustle or branching out into your own business?
Download an interactive I Am Ready Workbook that will help you figure out if you're ready to take the leap into entrepreneurship.